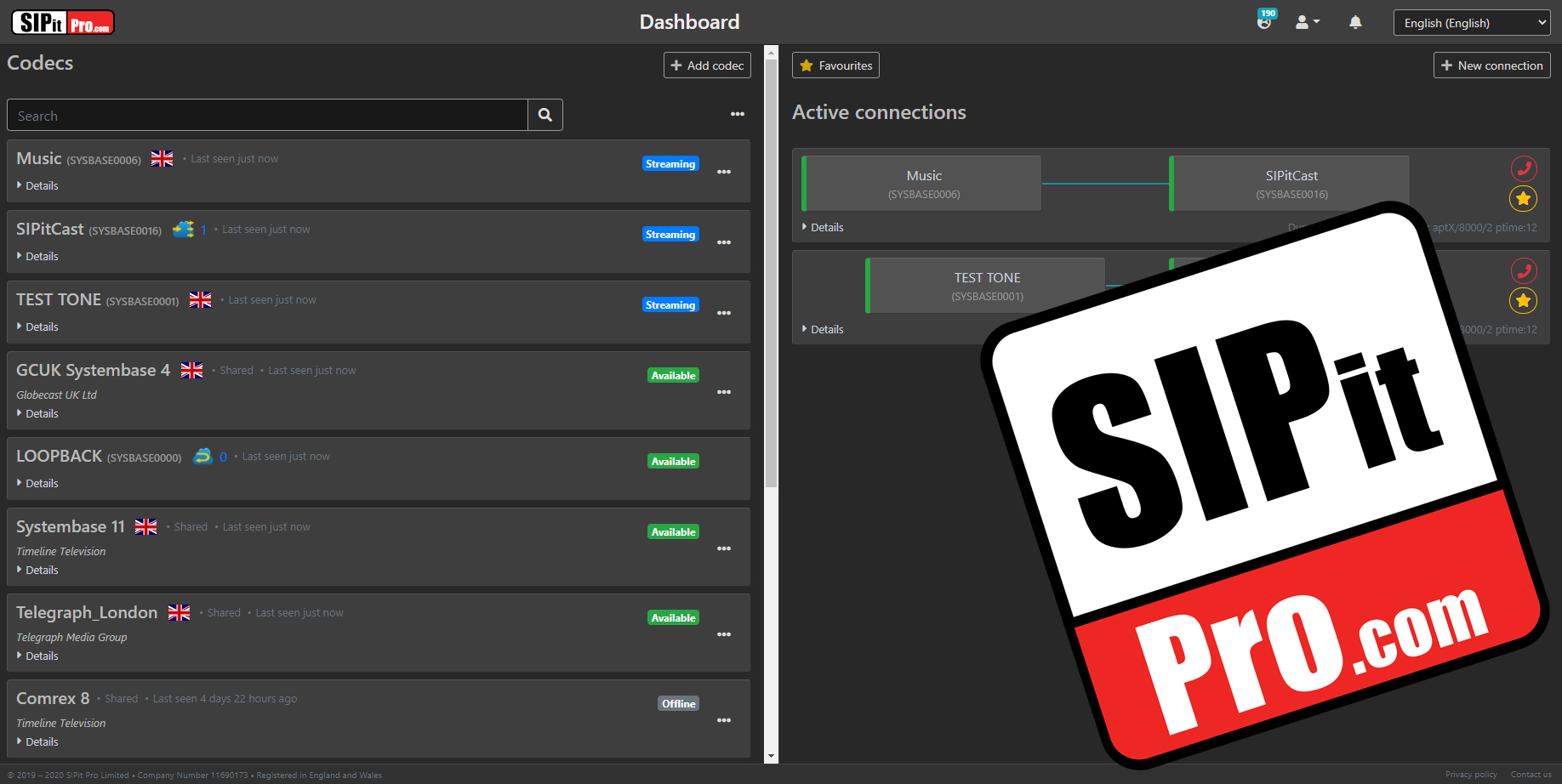 Simple and Secure SIP Server for IP Audio Codecs
---
Why Us
e SIPitP

ro ?
"We use our own network of TURN servers, simplifying codec deployment and significantly improving stream reliability"
"We ensure that differing codec brands can interconnect by profiling individual network behaviour"
"Our control interface is unique, giving full remote call control from the cloud interface, independent of the physical codecs that are in use"
---
SIPitPro is a cloud based SIP server platform that offers free registration and IP audio codec hosting. We offer a secure environment for both hosting and controlling our clients IP Audio Codecs within their own private domains. If required, clients can operate within their own domain or choose to simply share their SIP IP Codecs with other registered clients/domains. Calls can be initiated from either one of the end point IP codecs or remotely using the web portal controls. We support a vast range of SIP IP Codec manufacturers allowing them to interconnect via the SIPitPro SIP server platform with ease. This is a truly plug-and-play service that only requires the SIP Audio Codec to be programmed once. After this, the SIP Codec is free to change geographical location. All you require is a open internet connection and an DHCP allocated address and SIPitPro takes care of the rest, the perfect ISDN replacement.
SIPitCast is a new addition to the SIPitPro SIP server platform. It allows the client to originate a audio stream and send it to their own virtual SIP Codec in the cloud. The virtual SIP codec and the associated audio stream can then be shared with other registered clients/domains as required. This is a true one to many SIP audio distribution solution that accommodates a mixture of clients and IP codecs as required. This feature greatly simplifies the distribution of multilingual commentary from a given venue, reducing the amount of hardware and bandwidth required to host the event.
---
The SIPitPro Community
---
Connect With A SIP Server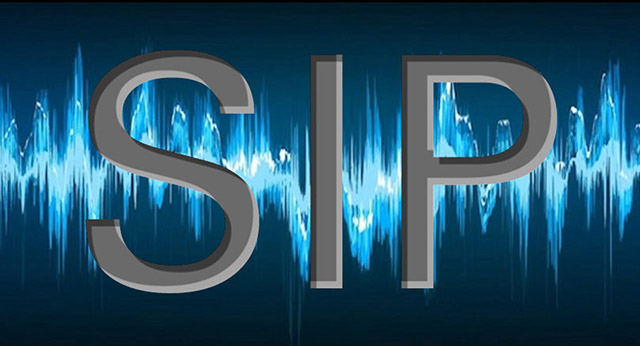 The SIP protocol is widely supported by audio codec manufacturers. SIP is used to establish real time audio sessions through the internet. SIPitPro has been designed to ensure end to end compatibility between various SIP manufacturers to provide a seamless connectivity experience with minimal networking knowledge, saving both time and resources during the setup of an event. A SIP configured codec is only programmed once and will retain the same ID as it travels the world, just like a mobile phone.
Intuitive Client Interface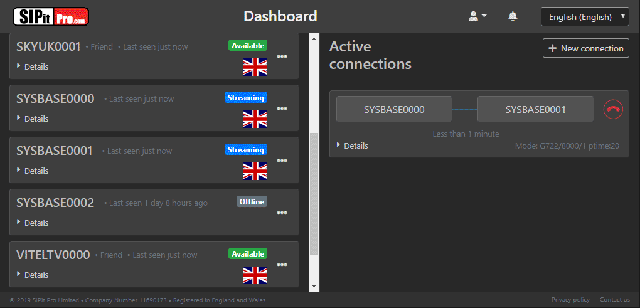 The live WEB interface has been designed to make management of your IP codecs very simple. You can create your own codec instances within your domain and share them with other users as required. Each codec instance with its associated state is displayed. Codecs can be monitored for status and performance. In addition, the environment can be used to remotely initiate and disconnect of calls between registered codecs.
SIPitCast Your Audio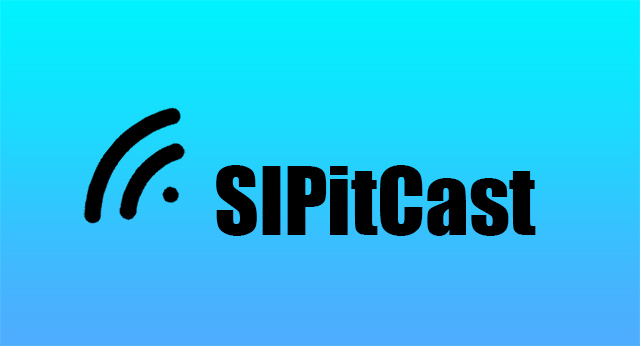 SIPitCast is a function available to all registered users. It allows the creation of one or more SIPitCast virtual codecs within the clients domain. Once created an audio stream can be initiated to the SIPitCast node in a audio format of the user's choice. The SIPitCast virtual Codec can then be shared with other registered clients/companies in the usual way, allowing them to connect at will and receive the audio stream. SIPitCast allows differing brands of audio codec to simultaneously receive the same audio stream.
Transversal SIP Server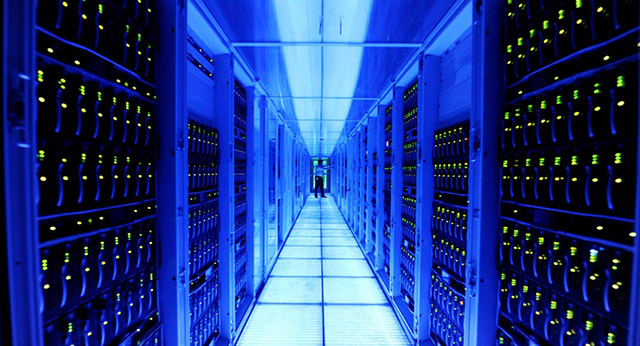 SIPitPro servers are capable of transversing full cone NAT and PAT gateways without any network reconfiguration. Each codec can register and stream to the SIPitPro cloud server by simply plugging into a network port with suitable internet access anywhere in the world. Once registration has been establish, audio calls can be managed from either the user's equipment or from the SIPitPro WEB interface.

Share Your SIP Audio Codecs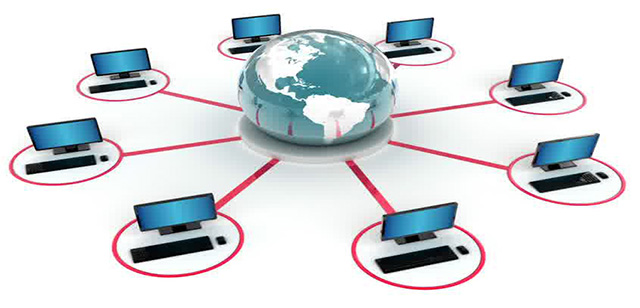 The WEB interface allow you to place your SIP codecs into groups for specific jobs. Once a codec group has been created you can share it with other companies that are registered on the SIPitPro server. Once a share request been accepted by the receiving company, your shared codecs will appear in their account as "friends". The receiving company will then be able to see the status of your shared IP codecs and make calls to you.

Enhanced SIP Security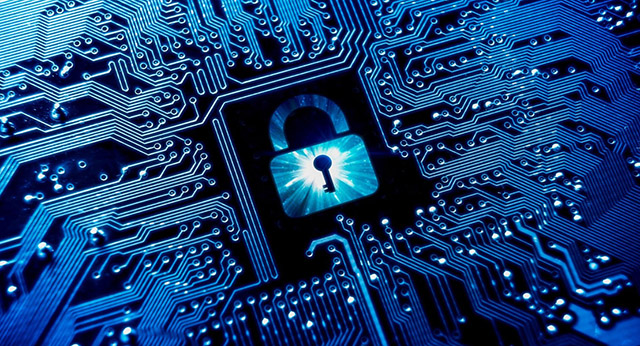 SIPitPro offers broadcasters enhanced network security when interfacing their internal codecs to the outside world. This is accomplished by eliminating the need for open network ports, static IP addresses or special port forwarding rules. This is achieved by using a fixed point in the cloud that facilitates closed communication with the customer's router, locked down by IP address and port number.
---
What Our Customers Say...

I think the product is amazing and massively advanced compared to anything on the market. Putting the science behind a great GUI. Knowing that I can have a server in almost any location around the world and a service that can communicate any brand of codec to any other brand of codec. SIP is now agnostic and easy. Confidence is easy with a very dedicated level of support.
David Loudoun


Loudounclear

At the FIBA 2019 Games we were faced with challenges interconnecting different brands of codecs. SIPitPro rose to the task and simplified this process, providing us with a powerful platform within which to manage this.
Ollie Bianchi


Gravity Media

SIPitPro has made connecting different vendor codecs hassle and stress-free. No more trial and error finding compatible algorithms and call modes between codecs! With the ability to remotely monitor call statistics, and initiate and drop calls from the web interface, AoIP delivery has never been so simple. Andrew and Martin were always happy to work through issues with us, and their support was invaluable.
Daniel Sophianos


Sound Credit TV
---
Contact Us

Please send all questions to the following email address and we shall respond as soon as possible.